Our practitioners and staff work as a team to provide personalized health care in a safe and friendly environment to all those who seek our services.
Elga…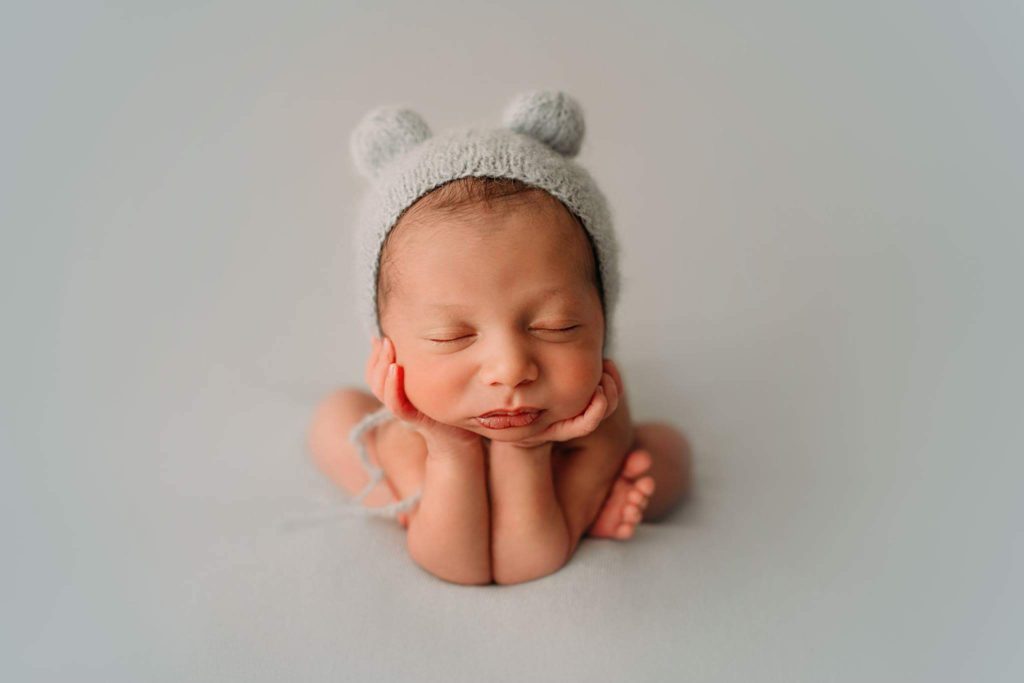 I started to see Dr. Zhuo because I wanted to increase chances of becoming pregnant and wanted to avoid Western fertility treatments if possible because of side effects. I had turned 40 years old and had a miscarriage 6 months before, so I really was on a timeline.
She had me change my diet, document basal body temperature, use fertility testing strips, have intercourse on specific days of the month and I had weekly accupuncture treatments, and was started on Chinese medicine and I took high doses of the recommended vitamins and supplements. Within a few months I was pregnant.
I definitely think that Dr. Zhuo is an expert and if you follow her advice, you will have the best chances of becoming pregnant, and at least it's worth a try rather than going directly to invasive and medications with side effects that can be dangerous at a Western fertility center.
GLP…
Dear Dr. Zhuo,
When I decided to call Acupuncture and Chinese Medicine Center to make an appointment, that was a big step to make a change and improve my lifestyle.
I have a very bad circulation through the years. It was getting worst and worst due to daily 10-14 hours sitting and driving my truck. This problem cost me couldn't sleep more than 4 hours at night without waking up with abdominal pain and pelvic inflammation. I do not get any rest at night.
Annie…
Thanks Dr. Zhuo, for listening carefully my symptoms every time, understand and solve my problem. Feels good to be back to normal .
You help me so much.
If you're looking for the best acupuncturist, Dr. Zhuo is the one! She helped me through my infertility struggles. I am certain my daughter would not be here without the guidance of Dr. Zhuo, along side my IVF doctor. She helped make sense of the process and I had better results after I started her acupuncture regimen. She helped me successfully through the IVF process for my son as well, as well as continuing care (for both kids) during and after pregnancy. Many of my friends and family who have struggled with infertility have seen Dr. Zhuo and have also had success. In addition, I see her for my back pain and general health issues that come up. I cannot say enough amazing things. Dr. Zhuo will always have a special place in my heart.
Erica…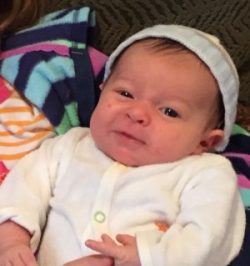 I wanted to share the wonderful news that we had a baby boy a little over 3 months ago! I had come to see you last year on my OB/GYN doctor's suggestion (after having 3 miscarriages in about 4 years). I had several months of acupuncture treatments at your office…and not too long after became pregnant (at 43 years young!). Fortunately, the baby was delivered naturally at Fairview Southdale hospital with Dr. Block in attendance. It is so exciting for our family to have a baby in the house again…my older children are 8, 10 and 12… Erica
Thank to you and the staff for helping make our "little miracle" happen!!!!!
Sharon…
I was married for over three years and had tried to get pregnant for the past two years without a successful result. That was including a miscarriage I had in early 2004. Each month when I had my cycle, it had been very long and frustrating. I knew that it was going to be very difficult for me to get pregnant again without help. Finally, I went to a website to read more on Chinese Medicine, especially about Acupuncture (a so-called Natural Medicine). I then surfed on the web for a Chinese Acupuncture clinic, and I found the Acupuncture and Chinese Medicine Centers website which is operated by Eileen Y. Zhuo. I was so glad that I found her to give me infertility treatment. It was so amazing that I was able to conceive after only a few weekly visits. Then I decided to get acupuncture during the whole pregnancy until my due date to help me get through morning sickness and strengthen my immune system, I had great energy and was very healthy.
I feel that Eileen Zhuo has given me a professional and personalized service that I could not find from any other place. She is highly knowledgeable in her field.
Ed…
Thank you for helping me avoid a third back surgery. The acupuncture treatments have significantly reduced the back pain and increased the quality of my life.
I have suffered back pain for over 30 years. I have had two surgeries, traction, medications, epidurals, chiropractic care and anything else that I could think of to reduce the pain. The scheduled third surgery was going to be a fusion of three vertebrae and there was a very good chance that my pain would not be reduced at all. I was very reluctant to try acupuncture because of my dislike of needles. So my wife made the appointment for me. The treatments are painless; in fact, I actually get a pretty good sleep every time I go. All of these tiny needles are new so that also took care of another concern.
I have been taking the treatments for almost two years. Due to the severity of my pain, initially I was taking treatments three times a week. That lasted for about a month, and I gradually was able to reduce the treatments to once every three weeks. My goal is go once a month. The most comforting aspect of working with you is your credentials as a Chinese medical doctor who has had extensive training in acupuncture. I was comfortable with the treatments from the first time we meet.
Again, thanks for all your help. I really don't know what I would have done without your help.
Lori…
Dr. Zhuo, Thank you for the treatment you provided us to help with our infertility. After 5 years of trying to start our family, we were blessed with a triplet pregnancy. Our babies were born at 33 weeks gestation.
Mary…
Dr. Zhuo has helped me in so many ways. I came in for one or two issues (weight & fertility), and she has simultaneously helped with these and so many more, including: colds & flu, an injured rotator cuff, and carpal tunnel. Dr. Zhuo has a special way of talking with me as a person – not as a patient that she squeezed into a 7-minute time slot. Her knowledge about Eastern and Western medicine has guided and helped my husband and I in making many decisions in our lives. I have recommended her to family and friends-and I recommend her to you too!
Shari…
Dear Dr. Zhuo, Everything is going really well, and I can't believe I am already 37 weeks! I have had a relatively uneventful and easy pregnancy, and I am just really enjoying it-mostly! …. I really appreciate everything you have done and for your excellent bedside manner. Thanks again, I'll hopefully be sending you a birth announcement soon. Shari
Carl…
My first experience with Dr. Zhuo was like a weight being lifted off my shoulders. For the first time in a long time, I was given time to explain how I was feeling. Dr. Zhuo listened to me and gave me hope. Before I came here, I was really concerned about my health and didn't think I would be alive that much longer. It's now going on 17 months since I started seeing Dr. Zhuo, and I feel so much better. Dr. Zhuo said it takes time to change and feel better. She was right. I feel like I'm 42 again and my body looks like it did in my 20's. I will be 59 in October. How's that for results?
Thank you, Dr. Zhuo, for giving me back my life.
Teri…
I am writing to tell you the impact that TCM and Dr. Zhuo have had on me. I came to Dr. Zhuo originally for infertility problems. My husband and I had tried for two years to get pregnant with no results. We even tried artificial insemination. I had had some prior surgery and perhaps some scarring, but with herbs and acupuncture I was able to conceive my daughter. A few years later we thought we would like to try again. By taking herbs and having acupuncture regularly, we got pregnant twice in one year, but both pregnancies unfortunately ended in a miscarriage. A year went by and we decided to start trying again. Well, we hit the jackpot with TWINS! No outside help either! JUST acupuncture and Chinese herbs.
I also feel like I have someone on my side that I can tell even the smallest complaint to. Dr. Zhuo has treated me for everything from a tired voice (I am a singer) to colds, to aches, to digestive woes and even stress. I feel much more in balance after my visits. I think this contributes to my continued health. I refer others to her all the time.
"I am a believer in TCM, and Dr. Zhuo is the best"